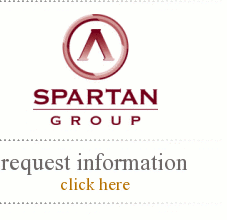 The Spartan Group is a management consulting firm specializing in consumer products industries. We assist producers, distributors, and retailers in fitting together the pieces of the supply chain puzzle - from raw materials to the final customer and consumer - to deliver significant improvements to their businesses.

First and foremost, we are change agents. We work with clients to identify opportunities, create practical solutions that take advantage of those opportunities, and deliver substantial and sustainable results.

Thank you for visiting our web site. Please use the links above to learn a little more about us, and the "Request Information" link on the left to contact us for more information. One of our partners will contact you directly.